LockTrip Further Improves Their Industry-Leading Affiliate Program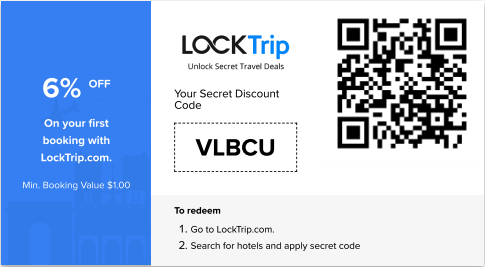 The latest upgrade allows LockTrip affiliates to create secret discount codes offering a further discount of up to 6%, that can be shared with friends and family, or anyone. Now potential new referrals don't even need to sign up to see LockTrip's amazingly cheap prices. They can just enter a secret code. Once a code is entered, it also saves your affiliate information as a cookie in their browser, so if they come back to sign up later, they will still become your lifetime referral!
Creating a code is easy for affiliates. Just head to your affiliate dashboard and go to the Discount Codes tab. When creating a discount code, you get the choice of a free discount code or a special discount code (paid).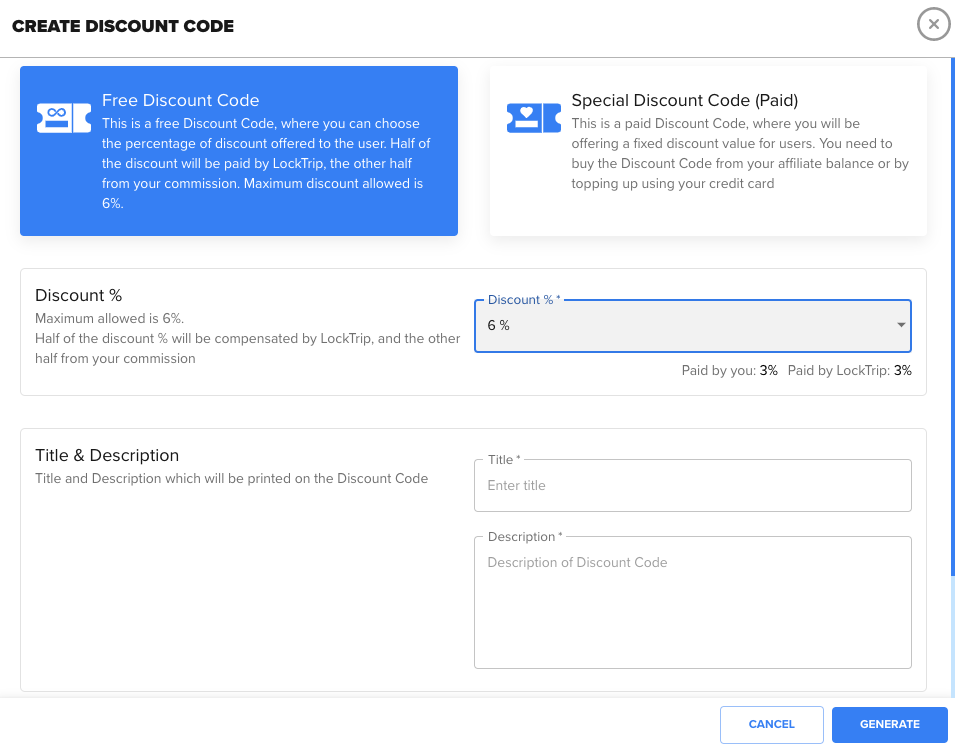 You can choose from between 1% – 6% discount, which is paid for by your regular affiliate commission (3%) and also 3% by LockTrip. The discount codes can only be used by new sign-ups, and only for their first booking. Of course for their subsequent bookings, you will receive your regular 3% reward from their booking payment!
You can also print out secret discount code coupons, which look like this: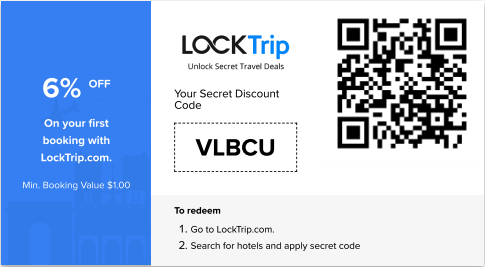 When searching for a hotel, users can simply enter their secret code in the box to unlock LockTrip's amazing prices.