The Ultimate LockTrip Review | Part 2: Tokenomics and Team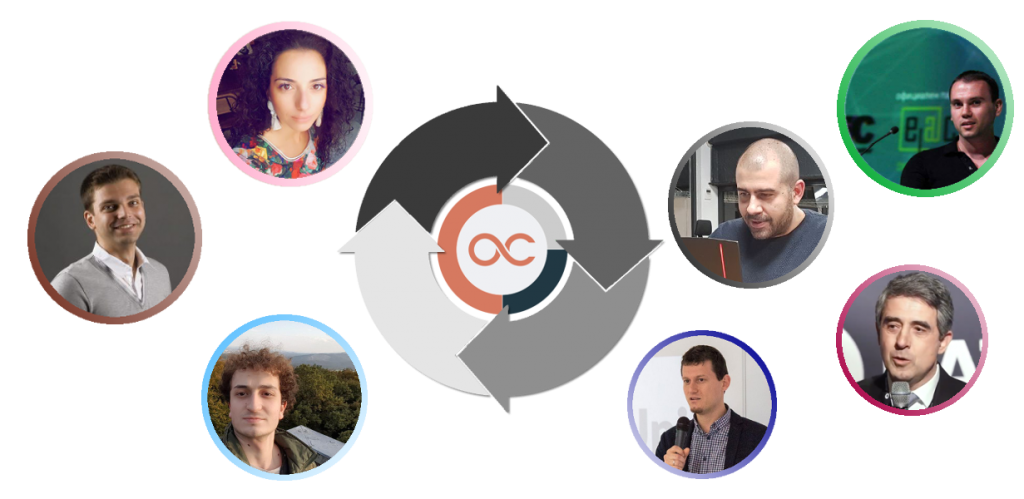 Welcome to the second installment of our Ultimate LockTrip Review series. Part 1 provided an overview of the project and a deep-dive into the strategy of the company. This time around we'll take a look at the LockTrip tokenomics and the team behind all the great work. I hope you enjoy the read.

LockTrip Tokenomics

LockTrip's tokenomics offer perhaps the most robust token utility cases in the blockchain space. From the beginning, the LOC token was designed to be at heart of the LockTrip ecosystem, driving its economy. It is critical to all three elements of LockTrip: the LockTrip Blockchain, distributed database and marketplaces. Without the LOC token, LockTrip's 0% commission business model would be impossible to implement.


Basic Token Information

Token name: LOC
Total supply: ~18.6 million LOC (fixed supply)
Circulating supply: ~18.6 million LOC (deflationary)
Tokens sold to public: 50% (approx 9.2 million LOC)
Tokens retained for team: 25% (approx 4.6 million LOC)
Tokens retained for company reserve: 25% (approx 4.6 million LOC)
Average ICO price: US$0.40
Current price: US$0.50 (as of January 2020)
Market cap: Approx. US$8.4 million (as of January 2020)

LOC Token Utility

Marketplace Utility

Marketplace utility is the most powerful use case for the LOC token, making it the fundamental driver of the LockTrip economy.

The LOC token is used when paying for accommodation, flights and other yet to be announced services on the LockTrip Marketplace. All accommodation payments made on the marketplace by credit card or crypto are used to automatically purchase 10% of the booking value in LOC from an exchange at market price. Half of those LOC are then escrowed in a smart contract for six months. As the rate of bookings increases, the amount of LOC escrowed in the smart contract will also increase, reducing LOC's circulating supply. The other half of the bought LOC are sent to a pre-burn wallet, to be burned once the customer checks in. Yes, you read correctly, all completed bookings will burn LOC equivalent to 5% of the booking value.
LOC is also be used to pay for marketplace premium features, such as credit card payment and volatility protection.

Distributed Database Utility

Other travel marketplaces can also connect to the LockTrip distributed database and take advantage of the inventory for free. Bookings originating from those marketplaces will also be converted to LOC, which will also be locked up in the smart contract. Thus it is envisioned that more and more LOC will be tied up in the booking smart contract as the number and popularity of marketplaces grows.

LockTrip Blockchain-Specific Utility

The LockTrip Blockchain will be launched in 2020. LOC tokens will be converted to LOC coins, becoming the native coin of the blockchain. This will result in the creation of several new use cases for LOC, as described below.

Staking Utility

The LockTrip Blockchain will utilize the proof-of-stake consensus mechanism. LOC holders will be able to "stake" their LOC in order to participate in maintaining the network and be eligible for block rewards. This will incentivise LOC holders to hold their LOC and use it to earn passive income via staking. Staked LOC will also effectively be removed from circulation.

In addition to this, a portion of staking rewards will be automatically burned (permanently removed from circulation). The burn rate will be voted on regularly by LOC holders, and thus adapt to the needs of the network, as well as its stakers.

Native Coin Utility

LOC will be the native coin of the LockTrip Blockchain. This means it will also be used as:

payment currency for ICOs with projects on the LockTrip Blockchain
gas for token transactions
liquidity for LOC/token trading pairs
Six projects have already submitted letters of intent to build on the LockTrip blockchain.

Voting Utility

LOC will also be used for deciding the outcome of votes regarding core blockchain settings. For each vote, smart contracts will be created representing the different voting options (e.g. a "yes" and a "no" smart contract). In order to place their vote, participants need to send LOC to the option (smart contract) they prefer. The smart contract holding the most LOC at the end of the voting period will represent the result, and the blockchain setting that was voted on will be changed accordingly. All LOC used during votes will be burned.

The following LockTrip Blockchain-specific settings will be subject to voting:

Burning rate at protocol level
Transaction fees (fixed in fiat)
Block size (and thus transaction capacity)
Transaction fee reimbursement rate to token projects (see part 1 for details)
Selection of new voting administrators (people who can initiate votes)
LOC Utility Summary

As you can see, LOC truly is central to the LockTrip ecosystem. It has a wealth of use cases, which are likely to increase further in the future. In addition, the LockTrip Blockchain's burning mechanisms (which act to permanently remove LOC from circulation) effectively make the LOC supply deflationary.

Team & Advisors

The LockTrip team is full of quality individuals. While their past and present achievements are duly impressive, their innovative drive and dedication in building a friendly, educated community are also standout characteristics. Below are some of LockTrip's key team members and advisors.

Nikola Alexandrov (CEO & Founder)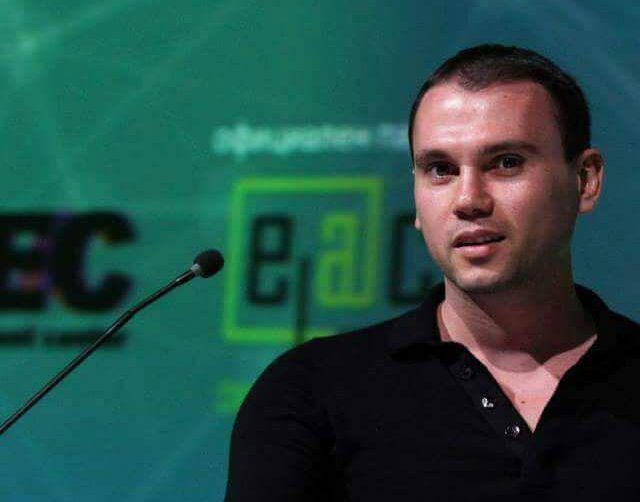 Nikola Alexandrov majored in business administration at the University of Portsmouth, England, with a strong focus on marketing and economics. He was a co-founder of Bitcoin7, one of the first Bitcoin exchanges back in 2011, which at one point handled a third of global Bitcoin volume. Nikola has extensive experience in the development of a travel industry meta-search aggregator, and strong expertise in digital marketing, e-commerce and fintech algorithmic development. Even as a busy CEO, Nikola understands the importance of communicating directly with the LockTrip user community. He keeps close track of the Telegram discussion, providing updates and explaining key LockTrip concepts on a daily basis. This, together with his ability to guide the team past many milestones successfully, has earned him strong praise and the trust of LockTrip fans everywhere.
Hristo Tenchev (COO & Founder)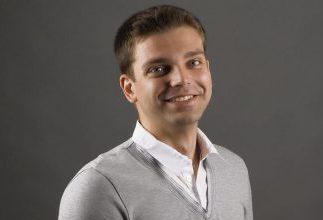 Hristo Tenchev is a highly-successful entrepreneur who has founded a number of innovative businesses. He co-founded Bitcoin7 with Nikola in 2011. He is the founder of XS Software, one of Europe's most successful gaming companies, with more than 50 million registered players worldwide. He co-founded Software University (SoftUni), one of the largest and most well-respected educational institutions in Bulgaria, which is also pioneering blockchain education in the country. Hristo is also a co-founder of 1Hub, a co-working digital creative space, based in Sofia, Bulgaria. He was listed in Forbes' 30 Under 30 in 2016. Hristo's business acumen and connections are surely vital assets to LockTrip.

Georgi Georgiev (CTO)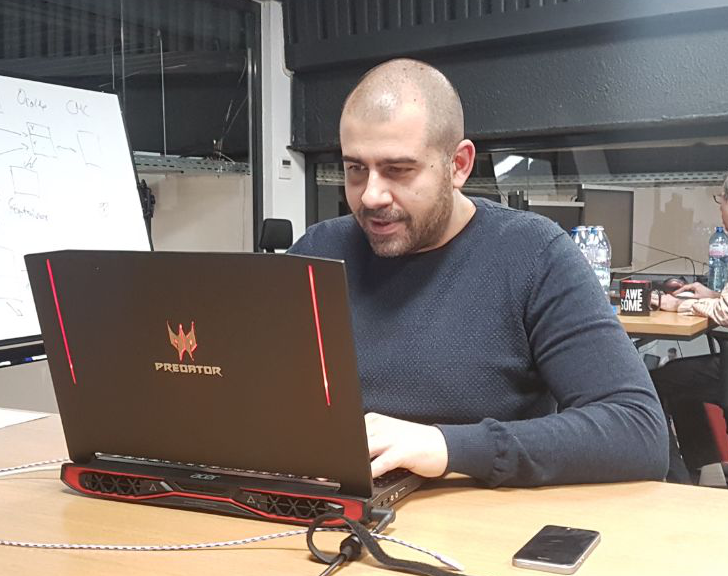 Georgi Georgiev joined LockTrip as CTO in late 2018. He has extensive expertise in Linux kernel development and security solutions. This expertise was levegered while working as a lecturer at Sofia University and the New Bulgarian University, where he taught network security, secure programming and wide area networks for several semesters. Georgi has been involved with blockchain since 2012. Before joining LockTrip he helped develop the distributed economy and architecture behind Tresaro, the world's first blockchain-based marketplace combining e-commerce, crowdfunding and charity. Georgi's core competencies, including (but certainly not limited to) cryptography, distributed systems, mobile apps and web apps, provide LockTrip with an excellent technological foundation.

Nevena Petrova (Head of Business Development)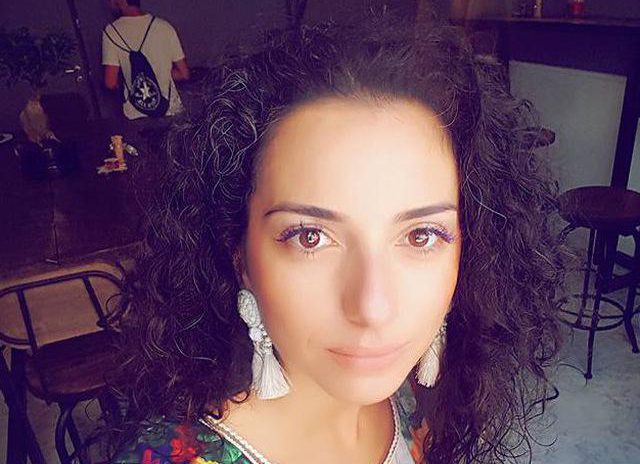 Nevena Petrova also attended the University of Portsmouth, specialising in Business Administration and digital marketing. In fact, she and Nikola were classmates there. Nevena is an IATA certified travel agent, with 10 years of experience in the travel industry, and an experienced sales manager and team leader, with excellent skills in customer liaison and business relationship development. She also has strong expertise in digital content creation and localization, and SEO (search engine optimization). Nevena is best known by the LockTrip community for her role as a community administrator and bookings support manager. Her straight-talking, no-nonsense approach and extensive travel industry knowledge are invaluable to the project.

Florian Pfieffer (Chief Communications Officer)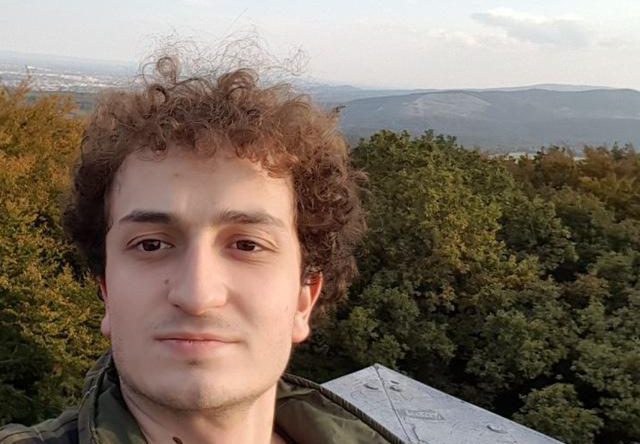 Florian is the CCO of LockTrip. When not fulfilling one of his various roles within the team, he is a university student studying mechanical engineering. Florian's tireless dedication to providing detailed answers and explanations has helped make the LockTrip community one of the most welcoming and well-educated groups in the blockchain space. In addition, he consistently produces high quality content for both the community and potential LockTrip users, making him a great all-rounder for the team.

Rosen Plevneliev (Chief Advisor)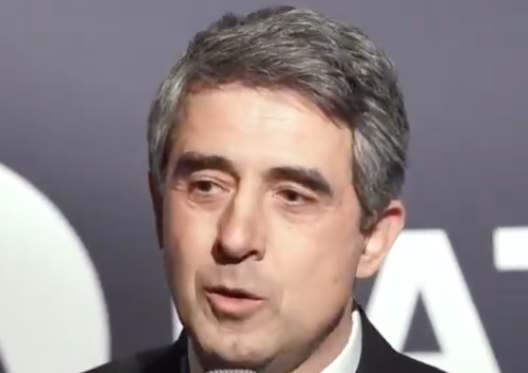 Mr. Plevneliev was President of Bulgaria from 2012 to 2017, during which he founded the Bulgarian Blockchain Association. He also helped introduce direct democracy in Bulgaria, and was the first Bulgarian president to initiate a referendum. He comes from a technical background, having studied at the Blagoevgrad Mathematical and Natural Sciences High School. In his last year there, at the age of 18, he won the first national competition of computer programming. He then went on to major in artificial intelligence at the Technical University in Sofia. The former president's technical background and support for innovation and entrepreneurship make him the perfect advisor for the LockTrip project, a role which he has been in since its beginnings. Nikola and Hristo meet regularly with Mr. Plevneliev to discuss the project.
Svetlin Nakov (Tech Advisor)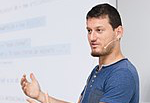 Svetlin Nakov co-founded Software University with Hristo, where he has also inspired and taught hundreds of thousands of young students. He has over 20 years of experience as a software engineer, software project manager, consultant, trainer and entrepreneur with rich knowledge in web development, information systems, databases, blockchain and cryptography. He is a leading author, having written 15 books, and has also published several technical and scientific publications. Svetlin is also the chairman of the Bulgarian Association of Software Developers. His role as a leading educator of blockchain and cryptography make Svetlin an excellent advisor to the project. According to LockTrip CEO Nikola, Svetlin is always available and actively engages in technical discussions.

Location, Location, Location

The location of the LockTrip office in Sofia, Bulgaria, gives the project several distinct advantages.

Firstly, Sofia is currently one of Europe's hottest tech hubs. According to the 2018 State of European Tech report, it's the 2nd fastest-growing tech hub in Europe. Just six years ago, there was barely any startup activity in Sofia. Now over 450 Sofia-based startups can be found on Naval Ravikant's AngelList. Investors, tech giants and developers alike have been attracted to Sofia due to its extremely low corporate tax rate (10%), some of the highest internet speeds in the world, and high programming literacy among its population. This is the perfect environment for a project like LockTrip to thrive.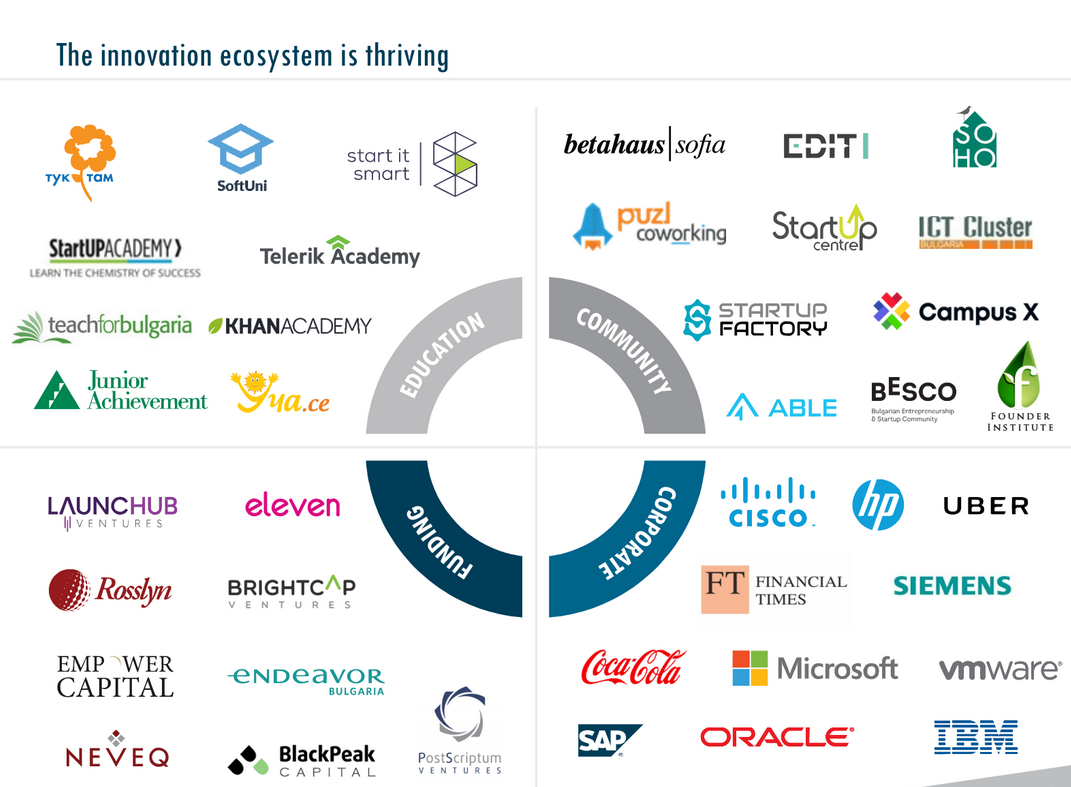 And LockTrip is thriving. They recently moved into their new office in the Work & Share co-working space, where they work alongside other like-minded startups. This has helped develop a number of connections, such as with a software development outsourcer. These relationships will allow LockTrip to scale rapidly through trusted external providers, if required.

The Work & Share co-working space is actually located within SoftUni, a major LockTrip partner. This puts LockTrip in an excellent position to acquire some of the brightest developers Bulgaria has to offer, while also staying up-to-date with the latest IT trends and innovations. In fact, two members of LockTrip's developer team were recruited from SoftUni, and the acquisition of further personnel is planned for the near future.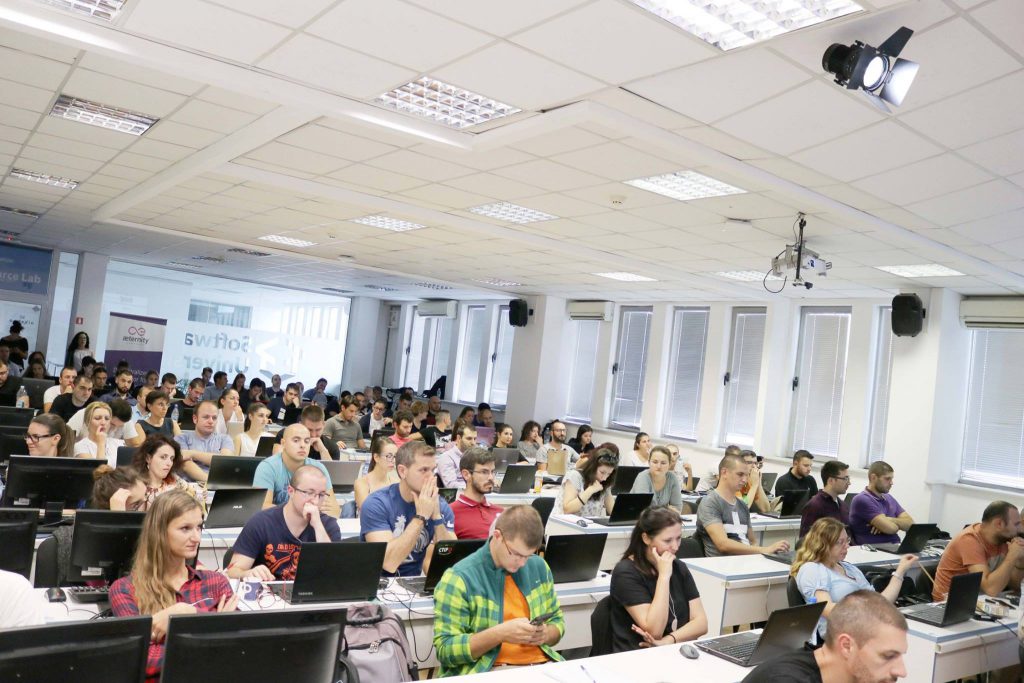 In addition to Bulgaria's extremely low corporate tax rate, LockTrip also benefits from an average Bulgarian salary which is considerably lower than most other countries'. The average salary in Sofia is approximately US$1500 per month; around 75% less than in countries such as America and Australia. Even for highly-paid senior developer positions, the cost is roughly half of that required to employ the same person in the US. This bodes extremely well for the future of LockTrip, compared to startups based in most other countries. LockTrip's ICO funds will go much further (until at least 2022 – see part 1), as will revenue from premium features, and funds released through the liquidation of LOC from the company reserve, when required.
Conclusion
That concludes this two-part review. I'm sure you'll agree that LockTrip truly is a great project. With traditional OTAs fighting vigorously amongst each other, trying unsuccessfully to squeeze out every last dollar of value, LockTrip has a strong chance of transforming the travel landscape, bringing back true value to customers.
Please follow us on Twitter and sign-up to the LockTrip marketplace to discover the savings for yourself!
Further Reading
2018 State of European Tech Report
Work & Share Coworking Space Sofia