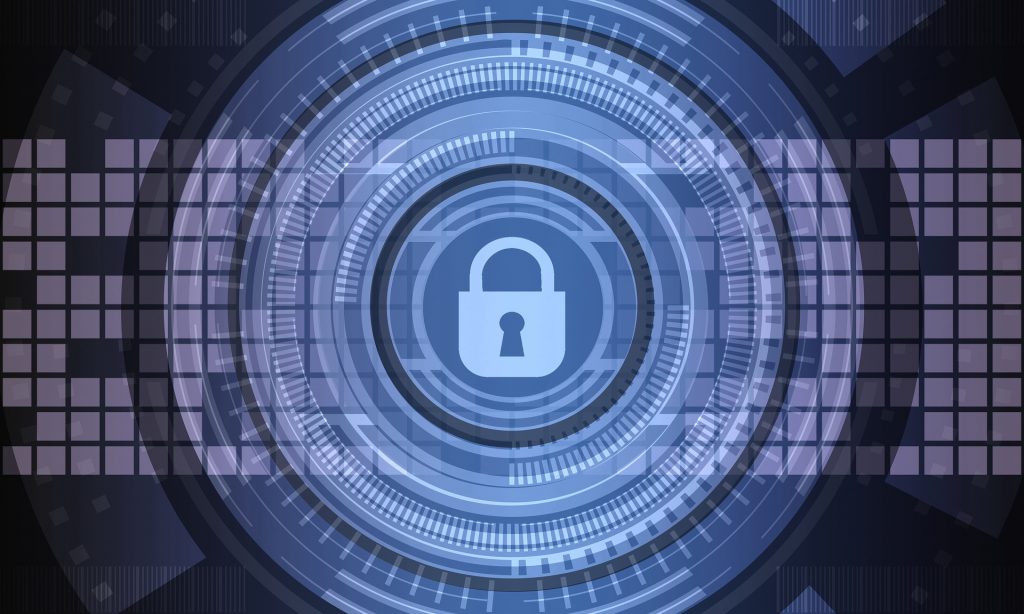 The LockTrip project is currently the target of a phishing attack in which scammers are creating a fake LockTrip Facebook page, a fake marketplace login screen, and a fake MyEtherWallet website. This isn't the first time LockTrip has been targeted, and it definitely won't be the last. As the market recovers, and the LockTrip project becomes more and more well-known, the frequency and complexity of such attacks will only increase.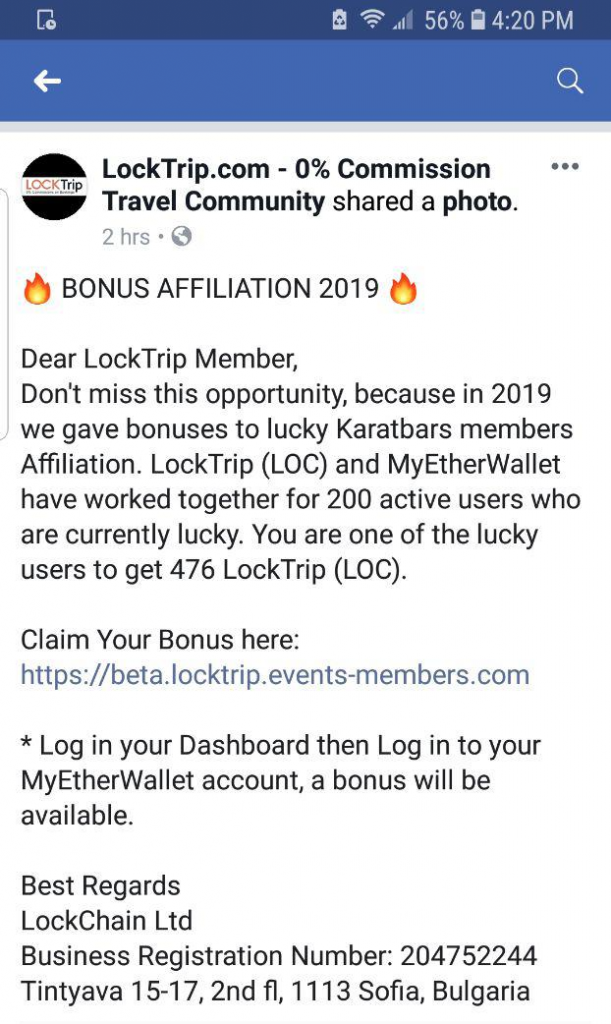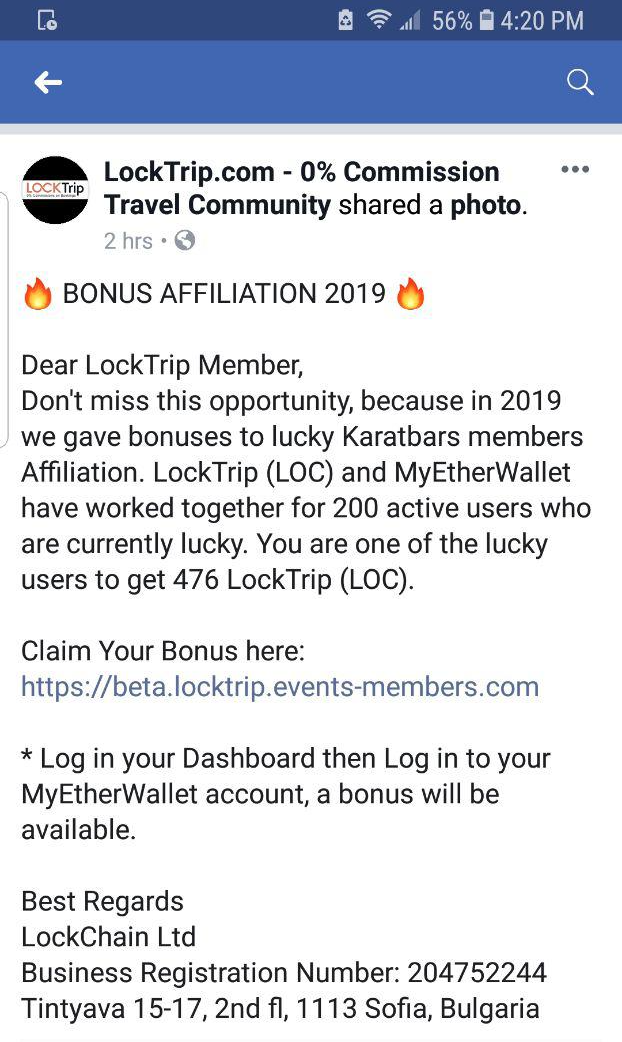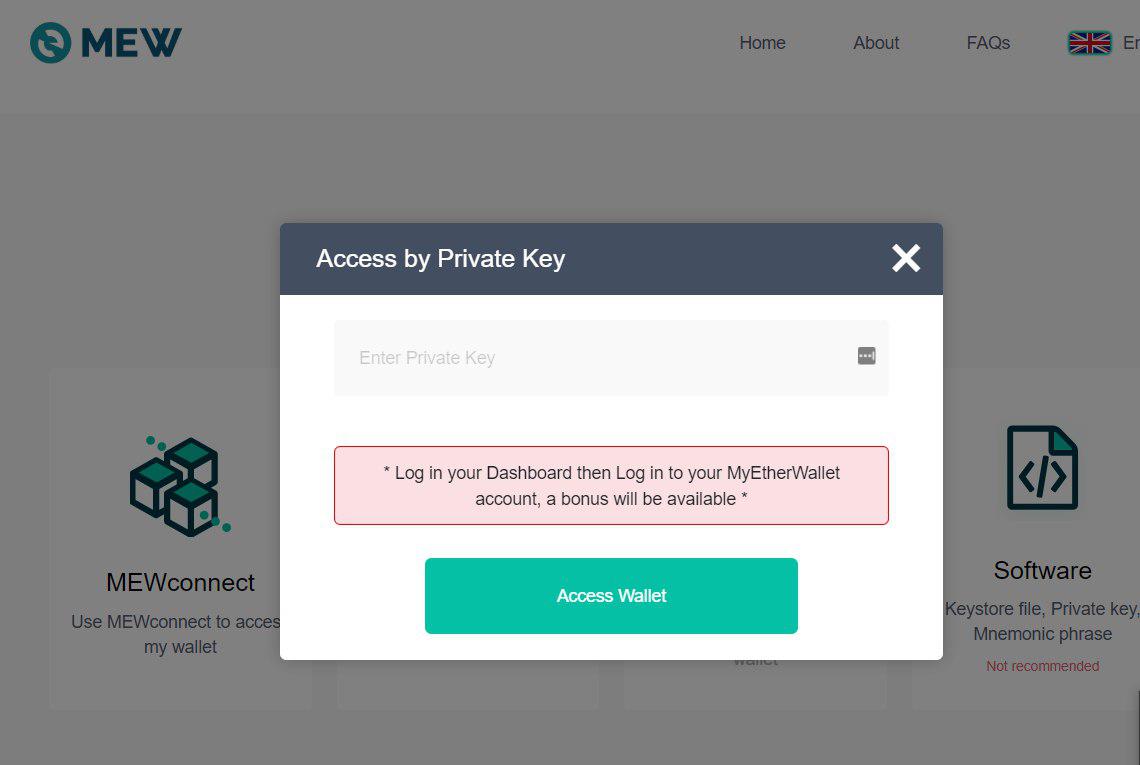 I hate the idea of any LockTrip member losing their funds to these guys, so please read the following carefully and remain vigilant!
Firstly, you should be aware that LockTrip would never give out such large amounts of LOC for no reason. They use their resources carefully, and only reward people with LOC if they have done something to help the project (such as winning a content creation competition). Be very skeptical of anyone or any page that is offering you LOC.

Secondly, the only official LockTrip domain is locktrip.com (including beta.locktrip.com). Always make sure this is the address in your browser before logging in to the marketplace. Any other variation is not an official LockTrip website, and should be approached with extreme caution if it's asking for your personal information. In addition, ensure that you are always using the official MEW website (https://www.myetherwallet.com).

Thirdly, LockTrip team members will never contact you with promotional offers via private message, or tag you on Facebook etc. If you receive a promotional email from LockTrip, make sure it came from the team (@locktrip.com).

Finally, I strongly encourage all community members to familiarise themselves with basic cryptocurrency security practices. These include things such as:

storing your assets safely, off exchanges
using strong passwords and two-factor authentication everywhere
keeping your computer/phone software up-to-date
Detailed guides on all of the above can be found easily on the internet.

Stay safe out there LockTrippers! 😀